Handmade
Elegant
Unique
Statement Pieces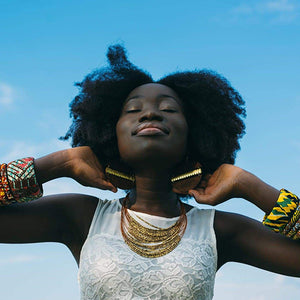 Celebrate African Designers
The Afropolitan Shop aims to celebrate African designers and artisans for their prolific and imaginative handiwork while giving them access to the global market. 
By shopping here for African earrings, African bracelets, African necklaces and more, you not only help promote the artisans and producers of our beautiful products but also give towards a more sustainable mode of income for them. Our mission is to showcase their products and give a global platform to local African designers. 
Afropolitan is a fusion of the words "African" and "Cosmopolitan". It is a sensibility, a culture, and a worldview. 
Shop Now